Using The Internet To Get Laid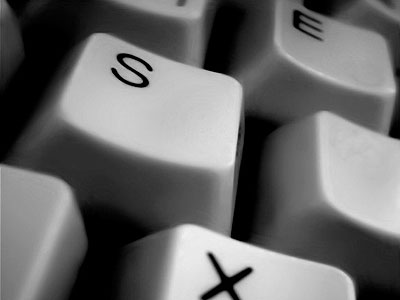 The vast majority of people want to have sex. Men and women the world over are interested in pleasurable coupling and the internet makes that easier than ever, particularly if you know what you're doing. If you're uninformed you've reached the right blogpost to change that fact and bring your knowledge to the place it needs to be for a successful sexual search online.
Read reviews of adult dating sites to find the one that works best for you. You'll need to actually read the text, too. The review score is generally useless since they're all pretty positive. Instead you want to know the details of how the site works, how many members there are, how often the women respond, etc. You would do well to sign up for multiple sites but since you have to pay you might just want to go with a single site and focus all your energy there. Put up a couple of good pictures that show your body without being naked or gross and put together a profile that is well-written and features good grammar, good spelling, and no internet speak (text abbreviations, mostly, are a great way of having your message ignored).

As a guy on an adult dating site looking to get laid on the internet you'll be making first contact most of the time. The ladies get too many messages to be looking through profiles so it's your job to get in contact. That means your first message needs to be good to break through the deluge they receive. Keep it short but make sure there's some content in the message, not just a stupid line about how hot the girl is or how badly you want to have sex with her. She knows she's hot and that you want to have sex with her or you wouldn't be messaging her. Your job is to stand out from the massive number of guys that have sent her messages all looking for the same thing.
Your best bet is to peruse her profile carefully and pick out something you share in common or something that interests you. Comment on it and try to be witty and brief. That will show her that you put in enough effort to look through what she posted, that you guys have something in common, and that you're bright enough to be witty. For a first contact you shouldn't go any more in depth since you'll need something to talk about later.
Don't push for an in person or on the phone meeting too early. That sort of thing will creep a girl out and likely push her away. Give it enough time that you feel like you know her and assume she feels the same way and then ask. If she turns you down at that point you can move on (you should have multiple irons in the fire anyway).
You should always make sure that you're clear about your desires without being pervy. If you want a relationship then let her know. If you're looking for a sexual partner let her know that too. If she's on an adult dating site then she's likely not looking for a long term relationship so you don't have to be coy about your desires. It's best to know early on if your desires are compatible so you don't waste more time than necessary. I mentioned earlier that you should have multiple irons in the fire. It's worth mentioning again because it will help you avoid placing too much pressure or having your expectations too high with one particular girl. If you're chatting with lots of ladies you'll come across as confident and calm, two qualities that are much more likely to get you laid online.