Top 5 Sex Positions To Give A Woman An Orgasm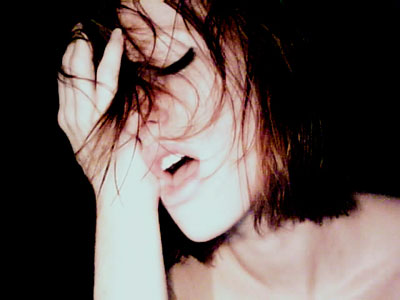 There's a wide world of different sex positions out there (books have even been written about them) but the truth of the matter is that going too far into position experimentation can detract from your sexual experience and in particular your orgasm. If you've dedicated half your brain power to figuring out the position, keeping your balance, and trying to manage your thrusts as you do all of that, you're probably not going to concentrate on the intimate pleasure of being naked and inside another person and the orgasm that will bring you. Hopefully the following sex advice will educate you as to interesting positions that aren't too complicated.
You've probably done the doggy style position before but the truth is that for most women it doesn't provide enough stimulation to produce an orgasm. That's because female orgasms almost always come from clitoral stimulation and in doggy style she's not getting any of that. Instead, try a modified doggy style where she lies on her stomach with her butt lifted just a little as you enter her from behind. The area feels tighter to you, thereby increasing pleasure, and she gets to grind her clitoris into the bed, thereby increasing her stimulation so everyone goes home happy.




For those that take a little longer to orgasm, you might want to try something called the criss cross with your sex buddy. The guy lies on his side and his lady lies on her back. The lady then lifts both her legs over his upper thighs and the man can thrust into her gently and slowly. The benefit is that it doesn't take a great deal of effort to make this sex position a successful effort, which means you can thrust all night long without tiring out. If your lady takes a great deal of time to orgasm you should give it a try. If you want a more relaxing sexual experience you should also consider it.
If a girl can combine clitoral and g-spot stimulation she's almost guaranteed a thunderous orgasm. That's easiest to accomplish if she's using a specialized toy or you're using your fingers, but it's more fun for everyone if you can reach that magical place via sex. A modified reverse cowgirl is the best choice. You lie on your back, she sits on top of you and leans back so your erect penis is liable to stimulate her g-spot. If you support her she can use a free hand to rub her clitoris, bringing about an incredible orgasm.
If you happen to have a table that's about waist high you should give your lady a good table banging. Have her lie on her back on the table so you can slip into her with ease and get the thrusting going. You can stimulate her clit or she can. Whatever you do, make sure your hands are active caressing her body in some way. Play with her breasts, rub her legs, and if she likes foot play then suck her toes as you continue to penetrate her.
For the final entry in the sex advice column we have the lap straddle. You should sit face to face and she should climb aboard and gently guide your member into her vagina. You'll be pressed against each other as you fill her and when she bottoms out she can have fun. She'll be able to grind against your pelvic area to generate clitoral stimulation or she can ride you for deep penetration. If she leans back there will be greater g-spot stimulation and you can go wild and suck on her breasts, making it feel so much better.