Finding A Casual Sex Partner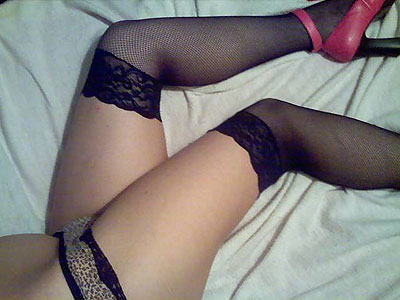 Persistence is the number one quality of a successful online sex dater. This is a far different world than online or real world dating and it's even different than looking for one night stands at bars and clubs. Once you get online and see what you're dealing with you'll understand that being persistent and keeping up your confidence are hugely important when trying to find a casual sex partner .
There are a number of sites dedicated to finding casual sex partners and adult dating and still others that cater to both those looking to hook up and those looking to settle down in long term relationships. Some are free and some require a monthly member to contact people and setup dates. They're almost always worth the money though and the free sites can be a pain since there are so many fake and spam accounts you'll end up sending messages to nonexistent people and wasting your time.
Here's the reality of adult dating sites: the ratio of men to women can be scary in terms of the number of guys competing for the affections of a smaller number of women. On some sites it's ten guys for every one girl. It's smaller on others but there are always going to be more guys than girls so it can be a challenge. Luckily, it's not as hard as you might think and if you're persistent and you keep at it you'll find a casual sex partner with relative ease.

You'd think that with such a challenging ratio you might never even hear back from a girl but you'd be wrong. The other truth about adult dating sites is that most of the guys are awful. We've seen the messages the ladies receive and the vast majority of them are beyond bad. Typically they consist of a line or two of text, capitalization and good grammar are ignored, and the content of the message is rarely something beyond a sloppy come on about how the girl is really hot and the guy wants to have sex with her (the language used is often really crude). In short, everything about the message is a turn off so most of the ladies on an adult dating site aren't going to be interested in that guy. Instead that message and all the ones like it are going to be deleted.
That's where you come in. Your message will be well-written, feature capital letters where they belong and have everything spelled correctly. You'll write it like a mature adult, not a horny teenage boy just looking to dip his wick in something warm for a few minutes until he has an orgasm. The ratio on an adult dating site might be ten guys for every one woman but when nine of those guys are mouth breathing idiots you start to look a lot better.
You'll still have to be persistent of course, but you can rest easy in the knowledge that you're not competing against as many guys as you thought you were. Also, if you're really serious about finding a casual sex partner then you should do anything and everything you can to get in great shape. I know some guys don't want to hear that but good sex buddies are often determined by the bodies, not the faces. Even if you're not super good looking you'll attract lots of ladies with a hard and muscular body and the truth is that anyone can have one as long as he's willing to work for it. If you're serious about casual sex partners then you need to hit the gym and get in shape or stay in shape because it's all about the body.