Top 7 Places for a Quickie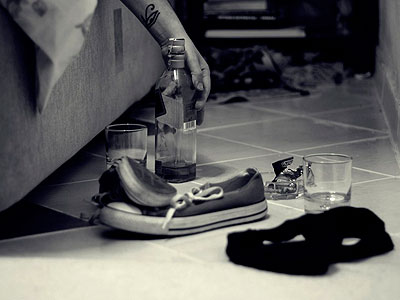 Casual sex is best when it's the embodiment of your desperate desire and passion for another person. A quickie is one of the finest examples of a fun hook up and the casual sex so many of us crave. How about a list of great places to have a quickie?


1 – The Movie Theater
Chances are good you've had some level of hook up in a movie theater already. Almost anyone that dated as a teenager has at least made out in a theater and a great many of us experienced blowjobs, handjobs, and fingering in the quiet safety of a theater. It's equally fantastic as an adult and comes highly recommended for a thrill. Sit in the back row, have her wear a skirt, and make sure your pants allow for easy access. You can keep it simple with a blowjob and fingering play or you can go for full on casual sex with her riding.




2 – An Elevator
If you do it right you can get in a quick hook up with your sex buddy on an elevator between stops. That's fraught with major risk, though. A better plan is to find a way to stop it briefly, whip it out to slip it inside her from behind or with her essentially riding you while pressed against the wall. You're almost certain not to finish but you can't deny the thrill of being inside your sex buddy in an elevator.
3 – Club or Restaurant
The advantage of a swanky night club or restaurant is they keep the lighting dark and romantic. If you're in the right place that will allow for a quick hook up (quickie) in the darkest part of the location. Failing that you can scurry off to the bathroom and explore your passion for each other. There's a very good chance someone will see you, but in most cases everyone at the club/restaurant wants to be doing the same thing so they won't complain.
4 – Stairwell
In a tall elevator building the stairwell is almost always empty, particularly if you go high in the building. Nobody wants to walk 20 flights of stairs so you should have it all to yourself. That's no guarantee though, so you still get the thrill of maybe being caught. This works for offices and apartment buildings and sometimes hotels.
5 – Your Car
The beauty of sex in a car is you can determine the location. If you want to be bold (and risk arrest) you can park on a busy street and get it on. If you're interested in something more realistic you can find a make out spot and steam up the windows with full penetration. It's easiest if she's on top during casual sex in the car.
6 – Dressing Room
Dressing room sex is a time-honored tradition. In fact, some stories have policies against couples in the dressing room because they have such issues with it. If you find the right store you can have a great time though and it's certain to be exceptionally memorable. Standing doggy style is the easiest position for casual sex in the dressing room but oral is the simplest way to ensure you don't get caught.
7 – The Office
Office sex is something almost every man has dreamed about and it's just as hot as you might imagine. Whether she's a casual sex hook up from the office or a beauty visiting you for a lunch quickie it's a treat. If you want to get really naughty then try banging all over the office after closing when most of the staff has already left. Now that's a good time! Make sure you keep an eye out for security cameras though. Getting caught having sex is certain to cost you your job.